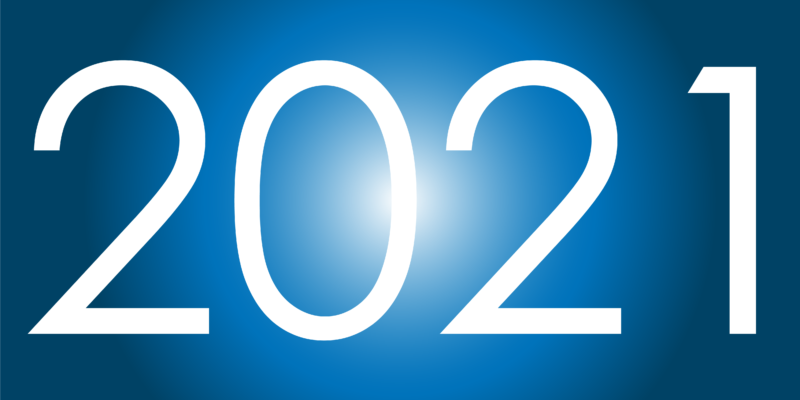 This year we reached new heights by growing our team and expanding our creativity. In 2021, we had the opportunity to bring to fruition numerous projects we are proud to hang our hat on. Here are a few of our favorites: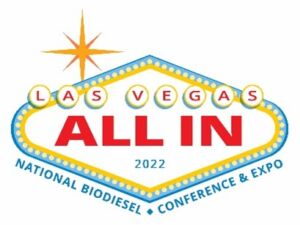 ADAM'S PICK:
We've developed the branding for the National Biodiesel Conference & Expo for many years, so it seems like an unlikely pick for my favorite project of the year. I especially enjoyed developing the ALL IN branding and promotion for the upcoming conference in Las Vegas, though. Many years ago, I worked at a casino, Cities of Gold on the Pojoaque Pueblo in New Mexico. That was my post-college adventure, and while I don't recommend that career path to others, I still think fondly of that time in my life. I'm not much of a gambler but feel at home at a casino because of the time I spent and the friends I made there. Beyond the nostalgia, there are all kinds of entertaining gambling puns on the table when promoting a conference in Las Vegas.
The conference starts in a few weeks and registration numbers are up, despite the challenges of holding a conference at the moment. Hopefully it's not bad luck to say this is going to be a great event for the National Biodiesel Board.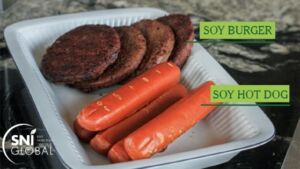 SARAH'S PICK:
When it comes to the newest plant protein-based meat alternatives, there are MANY names in the market. To examine which nomenclature resonates with consumers, we at Soy Nutrition Institute Global partnered with members and the International Food Information Council to conduct a survey of 1,000 consumers. Knowing how often these findings would be applied to our communications, this survey was a highlight of the year. The results showed that consumers prefer the qualifier "plant-based" when describing a meat-like product made without animal protein (e.g., plant-based burger) over terms like meat alternative and meatless burger.
Market research findings like this fuel SNI Global's communications pieces like social media posts, blogs, web content, and email campaigns. We've alluded to the importance of having a consistent voice and tone for a brand on this blog before. This consumer feedback also serves as a guide for all those in the soy industry to align on terms that resonate with consumers. After all, there's not much value in using a name if no one understands it.
KACI'S PICK:
I have been lucky this year to be involved in several projects that I really enjoyed! If I had to pick one though, it would be our Feeding America's Military project through the United Soybean Board. This project allowed me to attend my first in-person conference since the pandemic hit and in the past year we have had many successes within the project. As a dietitian, it has been rewarding because I have been able to connect with and provide evidence-based research to military dietitians who are key decision makers in the military food programs.
Another favorite project of 2021 was the Healthy Kids Collaborative through the Culinary Institute of America (CIA) in Napa. I attended this conference virtually last year, but in person was so much more rewarding for me and, importantly, for our client. We were able to interact with an audience that has the ability to introduce kids to foods and flavors that they may not otherwise have the chance to try. It was also a plus that the recipe the CIA developed for us was a crowd favorite!
KATHERINE'S PICK:
Joining the Communique team has been the highlight of my year. In the first few weeks of my employment, we launched the Soyfoods Health and Nutrition Outreach project for the United Soybean Board and their Qualified State Soybean Boards, and we delivered the first bundle of content that was centered around including soyfoods in holiday meals. Though I've only been with Communique since the end of October, my favorite part of 2021 was traveling to Missouri to meet my new coworkers in person and attend the United Soybean Board meeting in St. Charles. I enjoyed talking with hardworking soybean producers about their operations, and I look forward to creating content that helps spread the message that soyfoods are a healthful addition to any diet.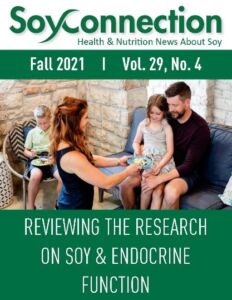 LORI'S PICK:
Last year at this time we had learned how to effectively use video chat and set up video conference calls. Looking back, we thought that by this time this year we would be back to normal. We have still been attending virtual meetings and attending virtual conferences. Looking forward, hopefully by this time next year, we will be able to return to in-person meetings and conferences.
This year for the first time the Soy Connection newsletter took on an all-digital format. This tops my list of favorite projects. We were able to reach more readers and have taken on more professional healthcare subscribers.
The Soy Connection newsletter is celebrating 30 years in 2022 and we have big plans for each issue, including quarterly drawings. I am looking forward to next year as we continue providing the latest health and nutrition information on soy to healthcare professionals.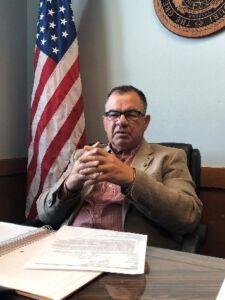 AJ'S PICK
The opportunity to meet people from various facets of the energy industry pushes the Ameren Energy Advisor to the top of my favorite projects. The Energy Advisor – a monthly e-newsletter from Ameren Missouri – is an accumulation of up-to-date information delivered to stakeholders. Each issue includes a profile of an individual (or company) involved in the industry from developing the laws to installing the lines. Speaking with and learning from a diverse set of professionals and weaving their responses into a compelling story is a pleasure.